Services
Services of the village of Las Galeras
The village of Las Galeras offers most of the Services you are looking for : Real Estate, Lawyer, Doctor, Airport Transfers, Courrier Service, Advertising & Marketing and more.
Other services can also be found in Samana City, some 28 kilometers away.
Las Galeras Dominican Republic Real Estate for Sale.
Real Estate
Puerto La Palma - Homes & Marina
Exclusive Gated Community in Samana
Puerto La Palma is a planned pristine gated community situated in the Samana Peninsula overseeing the beautiful Samana bay. The community features custom design unique Oceanfront Luxury Homes, a Marina and a Commercial shopping center village.
See Website
Sotheby's International Realty
Luxury Real Estate in Samana
Holden Sotheby's International Realty - Luxury Real Estate specialist in Samana Peninsula Dominican Republic. Exclusive Villas, Homes, Condominiums, Oceanfront Land, Luxury Rentals and Commercial Property in Samana.
Luxury Real Estate Agent : Brendan Murray.
See Website
Airport Transfers in Las Galeras Samana Dominican Republic.
Transfer / Taxi
Optima Taxi Samana & Las Galeras
Samana Airport Transfers & Tours
OPTIMA Taxi Service - Transfers in Samana El Catey International Airport and at all Dominican Republic Airports to all Las Galeras Hotels. Private Sightseeing Tours for Hotels in Samana and in Las Galeras to Cascada Limon, Playa Rincon, and Las Terrenas beaches.See Website
TRANSFERS.DO
By TravelService
Easy and flexible service to book any type of transportation in Samana and whole Dominican Republic directly from trustful company: from Santo Domingo airport to Samana transfer on luxury cars to economical drives between Las Terrenas and Las Galeras. Online booking with immediately confirmation.
See Site
Doctor & Medical Clinic in Las Galeras Dominican Republic.
Medical / Health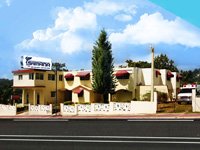 Medical Clinic in Samana City
Ambulance service all over Samana
Medical Center in Town of Samana. The Most Modern and Complete Medical Clinic in Samana. Radiography, Surgery, Podiatry, Diagnostics, Emergency & Ambulance Service all over Samana Peninsula. All International Insurances welcomed !
See More
Lawyers in Las galeras, Samana Dominican Republic.
Lawyer / Attorney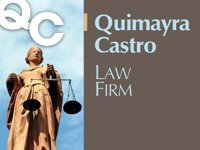 Maria Quimayra Castro
Lawyer in Samana & Las Galeras
Maria Quimayra Castro, Lawyer in the City of Samana. Also offering her complete services to Las Galeras. We speak English & French and we specialize in Immigration & Residency Papers, Real Estate Law, Foreign Investment and all types of legal contracts. Get in touch with us.See More
Shipping & Receiving Packages and Mail in Las Galeras Dominican Republic.
Shipping & Receiving
CPS Samana - International Courrier
Office located in Samana City
Shipping and Receiving Packages & Enveloppes all over the World is easy with CPS Samana. We use Fedex, UPS, DHL & Purolator. Also order anywhere from the Internet, such as Amazon.com and receive your product Rapidly and Safely right here in Samana. See More
Website Design in Las Galeras Dominican Republic.
Online Marketing
Custom Web Design
Jon Velas Web Marketing
Web Design in Las Galeras, Samana
Jon Velas Web Marketing Agency is here to help you increase your sales and reputation. Get new clients by Marketing your Business Online with the best Custom Web Design ( We NEVER use Templates ! ) and Top SEO Results on Top of Page 1 of Google, Yahoo & Bing. See Website
Go Las Galeras - No.1 Source of Tourism Information about Las Galeras.